In a game with questionable coaching decisions from both sides of the ball, Atlanta and Detroit both tried their hardest to lose over in England. Ultimately, the Falcons were much better at losing and came out with a loss. For those who woke up for the early start, you were treated to a really great game, but one that was horrifying to watch as a fan of either team. Congratulations if you care for neither team because I bet you actually enjoyed your morning. That is simply how the week began. It finished with a bang on Monday night with none other than COLT FREAKING MCCOY beating one of the best teams in the league.
THREE THINGS THURSDAY
MIKE SMITH SHOULD BE GONE ALREADY
Raise your hand if you believe Mike Smith when he says this team can "get hot" and have a strong finish to end the season?  Anyone? I get that you want to be optimistic and fight for your job and all, Mike, but you have coached your way out of Atlanta. Blank should have fired him this week and given a try out to someone who deserves a shot at the Falcons head coaching gig; Dirk Koetter. Smith is for sure gone after this season. We might as well have used this bye week to get a new head coach conditioned and allow him to make his case for leading the team moving forward. However, it seems that ship has sailed and Smith will almost certainly ride it out until the end of the season.
CONSERVATIVE DOESN'T WORK
It seems throughout the Mike Smith tenure in Atlanta, his teams have been very good at jumping out to an early lead, only to see that come crashing down. This can be attributed to Mike Smith's conservative game plan. Once we were up 21, Smith shifted the gameplan to not give up the big play on defense and to play it safe with less shots downfield and more running on offense. This has been a common theme–sometimes even when we were not ahead surprisingly–that further solidifies how frustrating this current regime is. I have flashbacks of Michael Turner getting stuffed on 4th down in my mind. That was a bad night.
HARRY DOUGLAS IMPROVES THIS TEAM
The often criticized Harry Douglas returned this week and helped the offense. He is much more of a threat than anyone behind him on the depth chart (sorry Devin) at receiver and he is good enough that teams have to make sure he is accounted for. This helps get the main guys open and provides ample opportunities for him to make a play as well. 3 receptions with 14 yards per catch is not half bad for a number 3 guy.
PRECAP PLAYOFF PREDICTIONS
| | |
| --- | --- |
| NFC SOUTH: Saints | AFC SOUTH: Colts |
| NFC NORTH: Lions | AFC NORTH: Bengals |
| NFC EAST: Cowboys | AFC EAST: Patriots |
| NFC WEST: Cardinals | AFC WEST: Broncos |
| WILDCARD: Eagles | WILDCARD: Chargers |
| WILDCARD: Seahawks | WILDCARD: Ravens |
SUPER BOWL PICK: There was a whole lotta suck on the NFC side of things, and a whole lotta status quo on the AFC side of things. As a result, everything remained the same from last week. Although, this week I have moved the Cardinals into the top spot for the NFC to compete against the perpetual favorite, the Denver Broncos. Denver will remain the team to beat unless they tank. Meanwhile, the Cardinals impressively defeated the Eagles behind strong play from their defense and Carson Palmer this week. Could Palmer perhaps finally lead a team to glory? My Pick: Denver vs. Arizona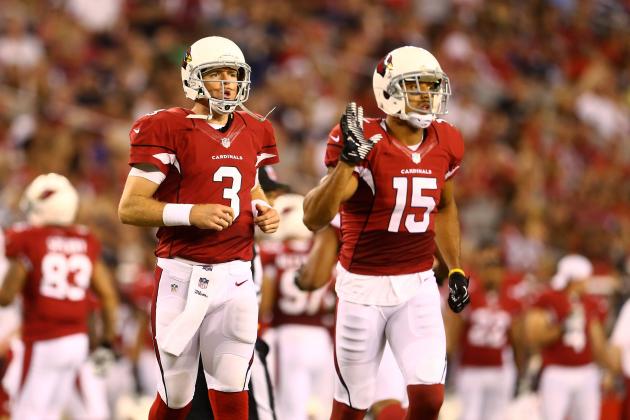 GIFS OF THE WEEK
Fortunately for all of us, there were many giffable moments from this week in the NFL. That's probably the reason you are here anyways.
3:
2:

1:

And the much anticipated BONUS GIF:

RAIDERS PUNT TRACKER
We are currently on pace for only 91, my friends. Things continue to look bleak. The promise from the beginning of the season has quickly faded. The record is encouraging though as they still haven't won. Hopefully, they continue to get worse and open up opportunities for the #KICKSQUAD.
WEEK 9 PREVIEW
Last week's predictions:
1. Matt Ryan is sacked 7 times. The o-line surprisingly held its own.
2. Peyton Manning throws 3 interceptions. Not. Even. One.
3. Ryan Tannehill Rushes for 50 and passes for 300. Tannehill likes to meet optimistic expectations with a mediocre performance.
THURSDAY GAME: Saints @ Panthers: The Saints seem to be clicking once again. We all knew it was only a matter of time. Brandin Cooks has emerged as a reliable option and will have a field day on the Panthers defense which has underperformed this season. I have no idea what to make of the Panthers but nothing is really going right for them. My gut says to not even give them a chance in this game, but the NFC South is rivalling the ACC Circle of Suck right now. So, I'm going to pick the Panthers. Carolina 20 New Orleans 16
GAME OF THE WEEK: BRONCOS @ PATRIOTS: This one was too easy to pick. The Manning-Brady rivalry has been great in the past and both of these teams are surging heading into this matchup. Everyone thought the Pats were done with. Brady got mad at those people and proved them wrong. Manning is the GOAT. Brady wins football games. Manning has an unbelievably good offense. Brady is a good-looking dude. All in all, this will be a hard-fought battle that should be on Sunday night, but for whatever reason is not. I think Manning has the advantage here, but my senses say: New England 35 Denver 28.
WEEK 9 BOLD PREDICTIONS:
1. The Radiers beat the Seahawks.
2. Mike Vick rushes for 100 while accounting for 4 turnovers.
3. Johnny Manziel gets more playing time that he has had all year.
We are halfway through ladies and gents! Thanks for sticking with me so far!