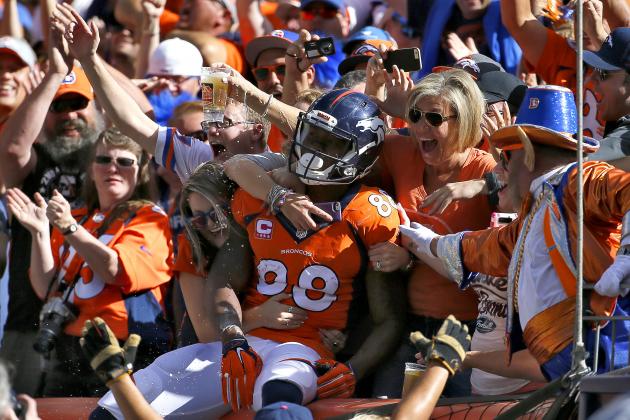 The NFL is in full swing at this point. Major injuries are occurring, teams are beginning to separate themselves from the pack, Demaryius Thomas is dominant and Rex Ryan is having another terrible season. I'm astonished he has kept that job as long as he has. Regardless, a relatively tame week has come to a conclusion and I'm here for some smokin' hot coverage.
THREE THINGS THURSDAY
I am left scratching my head after this one. The opportunities were there, but the execution was not. I am convinced this team is better than we have shown thus far. But with only one signature win coming from beating an underwhelming Saints team, there isn't a lot of room for optimism. Watching this game felt kind of like this:
SHEMBO
Not entirely sure if this is a positive or negative, but Shembo has officially supplanted Bartu on the depth chart as he had already done so in every way other than the depth chart actually saying it already. He seems to be very talented and the coaches are saying they want to use him to rush the passer. Someone has to find a way to do that and I think Shembo has the ability to give us some sort of answer there. This seems like a great 4th round pick made by the front office and I am eager to see what he and Spoon can do together.
FORFEIT?
The Falcons had a bad season last year. This one seems marginally better so far. If this defense doesn't show VAST improvements, the calls for forfeiting the season and getting a pass rusher will grow louder (sound familiar?). This draft class will have some excellent pass rushers (although many are Juniors and could stay) but is it really worth it? I say no. The NFC South is pretty terrible this year and it is very winnable for this underperforming Falcons team. Once the playoffs are made, anything can happen. I know, I know, its highly unlikely, but do we really want to suffer through another 2013?
MIKE TICE
This guy is the real deal. He has taken a line that severely underperformed last season and made it into an almost great one. This is really only because everyone got hurt. He is taking a patchwork line and making it serviceable to the point where Matt Ryan was only sacked once this game against an excellent Giants defense. Are they elite? Far from it. But they are doing what they need to do. We just need the defense to catch up.
SUPER BOWL PICK
SPOILER ALERT: It's back to a rematch of last year's Super Bowl. Russell Wilson took over the game against Cincinnati and showed just how dangerous he can really be. For the record, I always thought Wilson would be good in the NFL. Wish I had that documented somewhere. Their defense is unbelievable. And their home field advantage is the best in the NFL. On the other hand, Peyton is just as good as ever. Remember when everyone thought his career was over? He is responding by being well on his way to the all-time touchdown record and in the conversation for GOAT. In the meantime, his team is hitting its stride. This sets both teams up nicely for a rematch of epic proportions. In a much better game than last year's.  My Pick: Seattle vs. Denver.
Darkhorse:  We have a newcomer this week to the darkhorse category. Arizona showed all of its weaknesses this week and falls out of contention for now. Cincinnati is just not on Seattle's level either. Therefore, a new entrant has arrived.  It is none other than the Giants.  The Giants are winner of 3 straight and are coming together after a realllllllly slow start. But they now look as good as anyone outside of the top-two and could barge their way towards the playoffs. They've made improbable runs before and the more their offense clicks, the more dangerous they become. The defense is certainly capable of taking them far as well.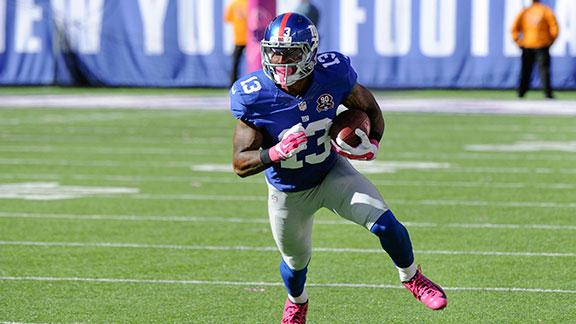 JOHNNY WATCH 2014
Not much on the football front. Brian Hoyer seems to be doing everything he can to keep Future GOAT Johnny Manziel as his backup. But, in some off-the-field news, Johnny Manziel came up with literally the best idea I've ever heard. He noticed Jameis Winston seems to be having trouble making good choices.  His solution? Become the troubled QB's mentor. Because I can think of literally nothing that could go wrong with that. Manziel is a model citizen and a stand up guy. And he wants to assist someone with their problems. So go for it Johnny, because you've shown us you can handle the spotlight.
FANTASY LONGSHOT OF THE WEEK
I'd like to take this time to let you know my pick last week did EXACTLY what I said he would and someone should start listening to me.
Tim Wright (TE): Whether your tight end is on bye or you've just never found one, Tim Wright could be a solid add. He looks to factor into a Patriots offense that has not much else going for it. Gronk is not the Gronk of old and Wright could emerge as a primary target for Brady. Right now, he's a longshot. But could pay off in the future. So this week's pick is more of a look to the future. I just would like to say I drafted him in one league because I thought he'd be good.  Further solidifying my genius.
GIF OF THE WEEK
Julio is outside his mind.
BONUS GIF: Golden Tate trolling the everliving crap out of this referee is glorious:
ATLANTA HUMANE SOCIETY ® MOST AVERAGE PLAYER AWARD
Michael Vick: Long lost Atlanta superhero gets the honors this week. Geno Smith continues to be terrible. This week finally resulted in Vick taking over for him in a blowout. In doing so, Jets fans everywhere could see a glimmer of hope. Well, Vick responded by throwing for 47 yards and rushing for 14 while getting sacked twice. Vick, way to go, that is supremely average and worthy of this award. I know if given the reigns of this team, you will turn it around and put up ungodly stats, but for now you remain the backup and are as average as it gets.
RAIDERS PUNT TRACKER
It's a bye week for the greatest punter in the league.  Here is a piece about how he is literally the best part of the Raiders.
Tracker remains at 23.
WEEK 5 PREVIEW
Last week's predictions:
1. Joe Flacco has a Top-5 performance. Could not have been more wrong. Stupid Flacco.
2. Kirk Cousins does what no one thinks he can and beats the Seahawks on Monday night. Well, he didn't better than most thought he could. Still wrong
3. A bunch of people start Eddie Royal and he gives them less than 3 points in fantasy because that's how he rolls. I should give myself this one. He got 4.
THURSDAY GAME: COLTS @ TEXANS – Alright, this HAS to be the week where we finally have a watchable game. J.J. Swatt and company will give Andrew Luck fits. The Houston defense is very good. Their offense will only go as far as Fitzpatrick can take them. Which doesn't seem very far. I keep thinking the Ryan Mallett era is fast approaching, but there have been no signs of that thus far. I give Andrew luck and his high powered offense the advantage over the superb defense of the Texans, but don't be surprised is Watt decides to take over and the Colts are shut down.  My prediction: Colts 27 Texans 20
GAME OF THE WEEK: PANTHERS @ BENGALS – There are other games with a lot of potential. Giants-Eagles (possibly a shootout), Cowboys-Seahawks (looks good on paper, but Romo gon' Romo), but I think this game provides the best matchup. Panthers have a pretty good defense, Cincinnati has a great defense. Both have decent quarterbacks. Both are on about the same level. The Bengals have more offensive weapons and a better defense and ultimately comes out on top but the Panthers will show a lot of fight along the way. A last minute field goal wins it. My prediction: Bengals 31 Panthers 30
WEEK 6 BOLD PREDICTIONS
1. Austin Davis leads the Rams to a victory over the 49ers on Monday Night
2. The Jaguars get their first win of the season over the Titans.
3. J.J. Watt sacks Andrew Luck 3 times.
Some changes may be coming to the NFL side of the Braves General Store so keep reading and see what's in store.  I appreciate the readership as always and look forward to seeing what this week holds and how wrong my predictions were again!