We interrupt your opinions on Nick Markakis for this week's edition of The Precap!
First on the list is: idiocy. The Browns are not smart. I realize he's an unknown, I realize he made a fatal error in the Bills game, I realize you current starter is good enough. However, Johnny Manziel is the best player of all time and everyone knows it, so it is a terrible decision to play Hoyer over him. It has been all season and it continues to be. His touchdown drive was truly awesome and I cannot wait to see what he will do when the Browns come to their senses and just play the dude already. I don't think they have anything to lose, the Super Bowl is not an attainable goal at this point, get your future quarterback some reps. Anyway, it's time to bring back an old stand by:
JOHNNY WATCH 2014
I was thinking I would finally get to move the meter to starter but Manziel got ROBBED by his own team so here we stand:
THREE THINGS THURSDAY
WILLYMO MAKES A DIFFERENCE
William Moore is a good football player. He is the leader of the Falcons' defense. He makes big plays. But possibly his most important characteristic is his leadership ability. Our defense looked like a different group out there this week. It seems having their leader back energized them and inspired them. Of course that is mostly just unquantifiable mumbo-jumbo, but I believe that it played a role in our defense essentially shutting down a terrible Cardinals offense.
JULIO OWNED PETERSON
This has been covered a lot, but I needed to mention it once more as it is simply incredible. Patrick Peterson ran his mouth all week, saying that he wanted Julio one-on-one. As far as I know, Julio said nothing publicly, just quietly went out there and hung 189 yards on him. It was the best performance of his career.
MONDAY FUNDAY
Well, we are going to play the Packers in prime-time on Monday. And we will likely get steamrolled by the Packers. In prime-time. On Monday. It has the potential to be highly embarrassing for us and our division, but here's to hoping for the best. I really hope we don't get blown out.
PRECAP PLAYOFF PREDICTION
| | |
| --- | --- |
| NFC SOUTH: Falcons | AFC SOUTH: Colts |
| NFC NORTH: Packers | AFC NORTH: Bengals |
| NFC EAST: Eagles | AFC EAST: Patriots |
| NFC WEST: Seahawks | AFC WEST: Broncos |
| WILDCARD: Lions | WILDCARD: Steelers |
| WILDCARD: Cowboys | WILDCARD: Dolphins |
Newcomers: The Lions have showed up on the NFC side while the Dolphins sneak in in the AFC. After the showing Arizona had in Atlanta, they go from NFC West champions to missing the playoffs. I think the Dolphins are good enough to get in, while the Browns will falter down the stretch with Hoyer at the helm.
Super Bowl Pick: Well, the two teams I picked to be in the Super Bowl met up this past week and it was a really good game. It lived up to the hype and put two excellent quarterbacks against one another. Green Bay came out victorious, but I think we see this rematch once the Super Bowl rolls around. Green Bay is the best team in the league. And that likely won't change this week. My Pick: Green Bay vs. New England.
GIFS OF THE WEEK
2:
Colt Vick
1:
1. This dude's name is Nick Toon. 2. That's a grown man run to the endzone.
BONUS GIFS:
Kyle Orton may or may not have an addiction.
"YEA! GO CHARGERS! GIMME SOME! …oh uh okay"
And, finally, if you are having a bad day, just remember: you didn't drop the ball this bad. Literally and figuratively.
RAIDERS PUNT TRACKER
Well the Raiders are so bad that they weren't even punting, just getting picked off. But the #KICKSQUAD managed 8 more punts this week and we are on pace for 104 punts. We need more performances like this from the Raiders to have a chance. It is certainly possible.
WEEK 13 PREVIEW
Last week's predictions:
1. Aaron Rodgers throws for 3 TDs against the Pats. He threw for 2…
2. The Falcons beat the Cardinals — WHAT'S UP HERE WE GO
3. Le'Veon bell gashes the Saints for 150 yard on the ground. — K said I could have this one because Le'Veon got 150+ IN THE AIR.
Thursday Game: Cowboys @ Bears: The Bears are not very good, and their pass defense is possibly the worst part of the team. I don't think the Bears have a chance at all. Cutler isn't very good and Romo is lights out in December. It will be Romo to Dez all game long and will continue the tradition of bad Thursday games. My Prediction: Cowboys 31, Bears 17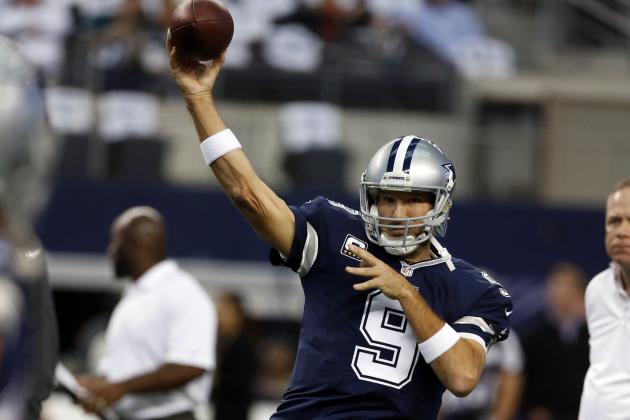 Game of the Week: Seahawks @ Eagles: This game is incredibly intriguing. It will pit strength vs. strength as Chip Kelly's offense goes up against the stout defense that boasts the Legion of Boom. The Seahawks and Eagles come into this game both on an upward trajectory and it should be an awesome game. Will the score get run up or will it be a defensive struggle all game? These are things that are hard to predict, but the hard hitting wrong predictions don't always come easy! So here goes nothing: My Prediction: Seahawks 22, Eagles 19
WEEK 14 BOLD PREDICTIONS
1. The Browns bench Hoyer again amidst a blowout against Indy.
2. The Cardinals' losing streak continues to 3.
3. Romo throws for 350 yards.