The NFL came to a conclusion for Week 11 last night with an incredible performance from one Le'Veon Bell. Eclipsing the 200 yard mark is quite the task in the NFL. These teams ain't no Nebraska (amirite?! Melvin?!?). It was a pleasure to watch him help Big Ben keep his status as the top Berger in the nation. Lookout Big Ben, Zach is gunnin' for ya, bro.
THREE THINGS THURSDAY
THE WORST GAME I'VE EVER WATCHED
This game was downright miserable. The Falcons absolutely dominated the game for two quarters then just decided they would give it away. But the Panthers would have none of that and gave the lead right back to the Falcons. But the Falcons would not go away softly.  They were determined to lose and ultimately failed at their goal when they blocked a kick to end the game. It was a HILARIOUS game to watch considering what the outcome ultimately meant for the winner.
THE DEFENSE IS IMPROVING, THE OFFENSE IS GETTING WORSE
Matt Ryan is himself. Just about everything else on this team makes no sense. Our secondary is playing well, our pass rush is becoming something that isn't laughed at as much and this team is actually getting off the field. On the other side of the ball, the receivers are dropping the ball, we continue to rely on a tight end who cannot do anything and all of this is despite an improvement along the offensive line. This team makes no sense, which leads me to my next point:
LOL WE'RE IN FIRST PLACE
Raise your hand if you can see this team even holding its own against a number 3 seed in the playoffs? Seeing none: it almost seems like a waste of our time to even entertain the thought of making the playoffs. It is a very real possibility that we do though and have to draft way too freaking low in the draft. You would think it would feel great to be in first place, but this is ATLANTA and we can't have nice things!
PRECAP PLAYOFF PREDICTION
| | |
| --- | --- |
| NFC SOUTH: Falcons | AFC SOUTH: Colts |
| NFC NORTH: Lions | AFC NORTH: Steelers |
| NFC EAST: Eagles | AFC EAST: Patriots |
| NFC WEST: Cardinals | AFC WEST: Broncos |
| WILDCARD: Packers | WILDCARD: Browns |
| WILDCARD: Cowboys | WILDCARD: Chiefs |
Newcomers: Cowboys are back baby! This is more because I think the Seahawks and 49ers aren't good enough this year to make it (but the Falcons are LOL) and less that I think the 'Boys are that good. I fully suspect them to fall off and one of those two teams to overtake them, but for now this is where we stand. The Steelers (more like STELLARS) are playing excellent football right now and deserve to win their division.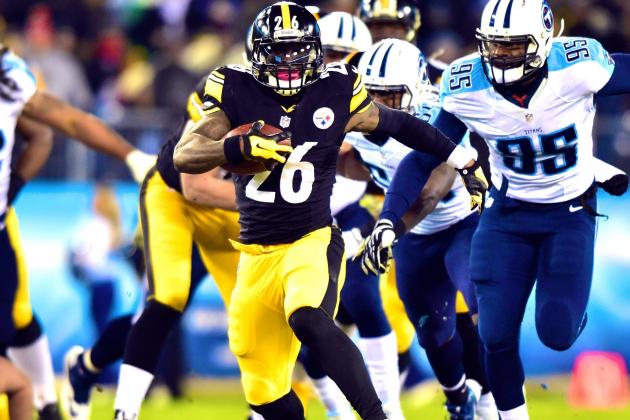 Super Bowl Pick: You have no idea how badly I want to pick the Falcons. But unfortunately, I must keep things logical. Arizona keeps winning and New England does as well. After the shellacking the Packers gave the Eagles, I cannot keep them as a favorite to make the Super Bowl. So, the team that seems so uninspiring, but knows how to churn out the W's, the Cardinals make it. New England is back to being unstoppable and everything feels normal again. Nothing like capping off a relatively boring season with the boring Patriots winning the Super Bowl. Sigh. My Pick: Arizona vs. New England GIFS OF THE WEEK
3:
One would think if you are making this good of plays, you're playing well. NOPE
2:
Eddie Lacy is typically a terrible football player who runs into linemen. But not here! He also is wearing a terrible uniform.
1:
Larry Donnell makes an excellent grab over the defender but the main reason it becomes number 1 is that Eli Manning didn't throw an interception.
BONUS GIF:
LOOK AT THAT HUSTLE!
Here we see the Saints try and pick up a ball and fail. But don't worry, your fans have you covered:
THE SAINTS ARE THE WORST.
RAIDERS PUNT TRACKER
MOVEMENT ON THE PUNT TRACKER! Marquette did ABSOLUTE WORK this week on his way to: count 'em SIXTY FOUR punts on the season. We're on pace for 102 baby!
WEEK 12 PREVIEW
1. Ryan Mallett throws for 300 yards. Just wait until they open up the playbook for him.
2. The Eagles and Packers combine for over 60 points. – FIRST ONE RIGHT IN SO LONG. 73 POINTS BABY!
3. The Falcons get at least 3 sacks against Carolina. They got 2.
THURSDAY NIGHT GAME: Chiefs @ Raiders
I'm unsure who thought it was a good idea to put the Raiders in a prime-time spot, but alas. There's not much here to cover. The Raiders are inept, and the Chiefs are surging right now. The only reason to watch this is in hopes that Marquette King punts 10 times. My Prediction: Chiefs 30, Raiders 10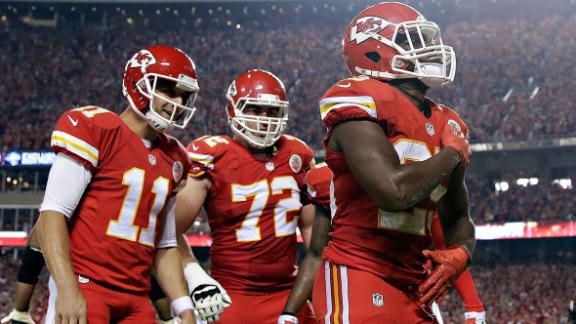 GAME OF THE WEEK: Lions @ Patriots
Again, there were many great options for this week's game, but I am very excited to see how Tom Brady fares against the best defense in the league. The Pats have looked good thus far but I'm not sure they've faced a team quite like the Lions. I think Stafford gets back on track and finds Golden Tate much more this week with Johnson on Revis Island. The Pats can and will move the ball, but not like they are used to. And they most certainly will not run the ball like they did this week. If the Lions' offense makes an appearance, this game will tip in their favor.  My pick: Lions 21, Patriots 17
WEEK 12 BOLD PREDICTIONS
Looking to go from 1 being right to 2 this week.
1. Ryan Mallett throws for 2 TDs against the Bengals while eclipsing 250 yards.
2. The Dolphins beat the Broncos.
3. Josh Gordon only catches 3 balls for 40 yards and no scores.
Again, I must repeat so that it is well-documented: I love Ryan Mallett. He will be good. Watch him dominate this week. Deeps balls for days. He should have been starting Week 3. Thanks for stopping by this week and happy football!