The week of the backup quarterback. I love backup quarterbacks. Not much is expected of them, so watching them succeed is like watching the dumb kid in class finally get a question right. So much more enjoyable than watching that punk kid Tom Brady answer every single question the teacher asks.
The Falcons were off this week, but all signs point to us getting a new coach this offseason. Blank was cited as saying he is targeting a high-profile guy to fill the role. I love what Smitty has been able to accomplish, but he has reached his ceiling in Atlanta and it is time for us to move on the next level.
Skipping three things Thursday and onto…
PRECAP PLAYOFF PREDICTIONS
| | |
| --- | --- |
| NFC SOUTH: Saints | AFC SOUTH: Colts |
| NFC NORTH: Lions | AFC NORTH: Bengals |
| NFC EAST: Eagles | AFC EAST: Patriots |
| NFC WEST: Cardinals | AFC WEST: Broncos |
| WILDCARD: Cowboys | WILDCARD: Chargers |
| WILDCARD: Seahawks | WILDCARD: Dolphins |
SUPER BOWL PICK:
Tom Brady was starting to be ushered out of New England by the media at the beginning of the season. I think everyone is going back on their word now. The Patriots dominated the Broncos, and Brady beat Manning once again, leading many to say he is the better quarterback. That is hard to argue against and that has propelled them to be the Precap's favorite to make it from the AFC. Meanwhile, the Cardinals continue to be a model of consistency in the NFC. The decisions the Cardinals front office has made over time have been very intelligent. They have drafted well and built a winner. I believe they are for real. Another team to look out for whose stock is rising is Miami. But, for now, my prediction is: Arizona vs. New England.
GIFS OF THE WEEK
3:


We're coming out of the gate firing with number 3 this week. A touchdown saving slide-tackle from former soccer player Cairo Santos! He was flagged but, I mean, come on refs. He's no Marquette King!
2:


Guess who threw that. MARK SANCHEZ. Let me repeat: MARK SANCHEZ. The Sanchise has returned and is throwing passes that make it appear he is actually competent. He has played his way onto my fantasy team after Philip Rivers gave me less points than I would have gotten had I started myself this week. I'll probably deeply regret my decision to start Sanchez, but for now I'm grabbing life by the horns. For reference, the same player did this:
1:
This is the most hilarious play I've seen in a while and possibly the most Jets thing to ever happen. Well, that is, except for this:

BONUS GIF:
It's a two for one special! One hilarious, one awesome. But both are attempts to block field goals!


The timing was excellent, and he stuck the landing!


This timing was miserable, but He looked good while doing it.
And once more for good measure:

RAIDERS PUNT TRACKER
I was looking for big things this week from Marquette with the Seahawks on tap, but the Raiders seem to be getting somewhat better and limiting Marquette's touches. His performance this week puts the #KICKSQUAD on pace for 92. Not very optimistic our goal will be reached, but it is still possible!
WEEK 10 PREVIEW
Last week's predictions:
1. The Radiers beat the Seahawks. LOL
2. Mike Vick rushes for 100 while accounting for 4 turnovers. LOL
3. Johnny Manziel gets more playing time that he has had all year. LOL
I'm getting pretty good at this.
THURSDAY GAME: Browns @ Bengals.
The Bengals started the year as one of my favorite Super Bowl picks. They have since faltered a bit, and I think the Browns are hungry to get back to the playoffs. That hunger will lead to them winning this game but only by a narrow margin. Haden will shut down a hobbled A.J.Green, and the Browns defense will hold their own against a less-than-perfect Bengals offense. A bigger story may be how much coverage Manziel gets and how much pressure the coaching staff may feel to get him some exposure in this nationally televised game. Regardless, I'm picking the Hoyer-led Browns to upset the Bengals. Browns 20 Bengals 17.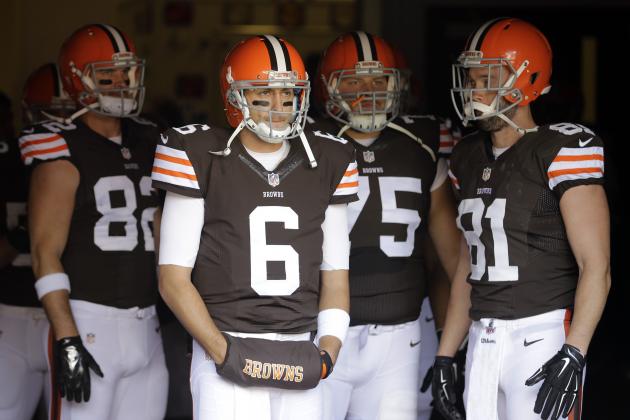 GAME OF THE WEEK: Dolphins @ Lions.
I think the Lions are for real. Calvin Johnson is returning to an offense that hasn't had many troubles without him. But the story of this team is how impressive the defense has been. They are riding high after the comeback victory against the Falcons and will look to keep that momentum going. The Dolphins, however, stand in their way. They just annihilated the Chargers in a massive way. They have a stingy defense of their own and a ragtag group of misfit toys that is producing at fairly high levels on offense. I think Miami takes this one, but it is a good game throughout. Miami 28 Detroit 24.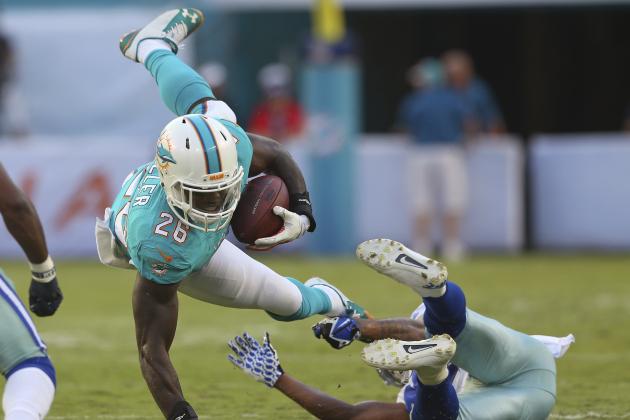 WEEK 10 WRONG BOLD PREDICTIONS
1. Golden Tate out-gains Calvin Johnson
2. The Jaguars beat the Cowboys and hand them a losing streak
3. The Falcons put up at least 30 points this week
Happy weekend and remember to keep me in your prayers as I am starting Mark Sanchez in fantasy this week.