Wow! What a freaking weekend! There was actually too much good college football to cover, so you know what? I am expanding the size of this article rapidly to account for all of it! YAY FOR BONUS CONTENT!!! Get ready for a content explosion, because here we g0!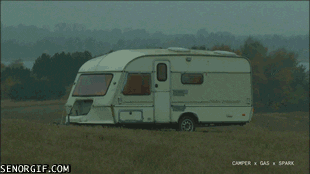 Lets start off with the most awesome news of the weekend (well, unless you happen to be a BAMA or TAMU fan!). The State of Mississippi is finally, after years of torment, both good at something, and in the national spotlight! Ole Miss and MSU both pulled off impressive upsets over tough SEC West foes to cement their spot among the nation's elite. They are both currently tied for third place in the most recent AP poll. College Football Gameday finally visited the state of Mississippi for the first time since the show starting traveling to college campuses in 1993. The program had gone to 33 other states before finally getting around to the the Magnolia State. And I guess Lee Corso and the gang enjoyed their stay because they will be traveling just up the road from Oxford to Starksville for the Mississippi State vs Auburn game next week. Suffice it to say it is a great day to be a fan of Mississippi or Mississippi State, as neither of these programs has been ranked this high in a long, long time.
Game of the Week
Honorable Mentions:
Arizona 31 vs #2 Oregon 24 – Oregon's flaws became painfully apparent this week. After significant injuries to their offensive line, they allowed seven sacks last week and five this week. Marcus Mariota did not look like himself after taking so much punishment. He was hit from his blindside twice and fumbled both times. Marcus Mariota is the heart and soul of this team and if Oregon can't make adjustments to take care of him, it's going to put a significant damper on their playoff hopes. This kind of punishment could also provoke injuries significantly hurting the stock one of the best prospects in the country. Oregon's defense also looked much worse in this game. The Ducks should not be in panic mode, but adjustments need to be made. On the other hand, RichRod's Wildcat squad looked very good in this win. Maybe not tenth best team in the nation good, but I'll forgive the AP, their headquarters must have looked like this after all of the upsets.
#4 Oklahoma 33 vs TCU 37 – This game was tight all of the way through and TCU's defense looked fantastic, scoring two touchdowns for the Horned Frogs. Trevone Boykin had a great game as well for TCU putting up 318 yards and two touchdowns. This was a big win for TCU, who seeks to transition from former BCS buster to legitimate conference and title contender. This loss isn't too bad for the Sooners who still very much control their own destiny. Their match up with Baylor will likely determine the conference champion, but TCU made a strong case to be in the conversation on Saturday.
#6 Texas A&M 31 vs #12 Mississippi State 48 –  This game was all Dak. Prescott had a huge game producing five touchdowns for this thundering Bulldog offense. The only reason this game was close is because MSU noticeably eased off of the throttle in the fourth quarter. Texas A&M did not look good and Kenny Hill had three interceptions on the day. Granted he had four touchdowns, but his costly turnovers hurt his team. Therefore, I am revoking the Kenny "Trill" nickname until further notice. Texas A&M's defense did not look good and that will definitely be a huge Achilles' Heel going forward for the Aggies. The SEC West is freaking terrifying, and there are so many good teams in it. I can't wait to see how it stabilizes after they all beat up on each other. Next week's Auburn vs MSU match up is going to be an awesome game.
Utah 30 vs #8 UCLA 28 – This is a big win for Utes coach Kyle Whittingham, who came into this season on a bit of a hot seat after a disappointing season last year and a rough loss to Washington State. UCLA had this coming after so many close brushes with defeat. Utah also got pretty lucky putting up fewer yards and converting on third down less. They did however hold the ball longer and commit zero turnovers. Utah is a dark horse candidate in the PAC 12 with some work to do. UCLA is dealt a set back here but thanks to losses by USC and Oregon is still a contender for the PAC 12 crown. Brett Hundley, the Bruins QB, put up another solid performance this week, bolstering his draft stock and Heisman case by putting up 269 yards and two touchdowns with a 76% completion percentage.
#19 Nebraska 22 vs #10 Michigan State 27 – I almost thought the Huskers were gonna do it. They had put up 19 points in the fourth quarter alone and had driven down to the red zone with 30 seconds left. Then Tommy Armstrong is picked off by Trae Waynes. Michigan State led the whole game and seemed to have everything under control until their offense and defense seemed to both fall asleep in the fourth quarter allowing 22 points and scoring none. The MSU defense looked tight the other three quarters, especially when it came to the run game. They contained star Nebraska running back Ameer Abdullah, holding the stud to only 1.9 yards per carry. This is a tough loss for the Huskers, who came up just a bit short when it really mattered. The story for MSU here is what it always has been under Dantonio; score just enough points to build a cushion and rely on your defense to make sure the other team scores less. The Spartans seemed the most poised to take the Big Ten title this year, as the rest of the Big Ten continues to be bad at football.
Arizona State 38 vs #16 USC 34 – Another huge blow dealt to the SARKNADOTM and company this week. USC owned the time of possession this week and converted more third downs, but they just couldn't finish this game. They fought until the end, but a weird Hail Mary defense doomed them to lose. They shifted all of their defensive backs to the right side of the end zone leaving Jaelen Strong wide open. The huge uptick in Hail Marys we've seen this season has caused the PAC 12 to change its slogan to, "The PAC 12, We have Mass on Saturdays." Yeah I'm not a huge fan either; I think they should have gone with "The PAC 12, where one game a week is decided by a quarterback closing his eyes and just chucking it down field." Anyway here is that picture of SARKNADO again.
Winner: #11 Ole Miss 23 vs #3 Alabama 17 – After the first half things looked grim for Ole Miss. They were down and could not get anything going on offense. Star quarterback Bo Wallace was not looking so good, things seemed bleak. Then in the second half the Rebels came storming back, with Bo Wallace at the helm throwing three touchdown passes to help seal the deal for Ole Miss. Bo Wallace threw 3 second-half touchdown passes against the Tide, the second player ever to throw that many in the 2nd half against Bama under Nick Saban. The Ole Miss defense also deserves a ton of credit for holding the tide to three points in the second half, and forcing Alabama to punt more times than it has all season. This game again showed the strength of the SEC West, which is brutal. I wouldn't count Alabama out of anything yet, though. Nick Saban always has a plan. Always. Generally that plan involves being the best football team in the country, but when that doesn't work out he finds a way to get things done, using any means necessary. Saban will rise! Heed my Warning! There is an ominous wind blowing in from Tuscaloosa, and there Saban sits in his tower of evil, watching, waiting, and plotting for his sweet, sweet revenge.
Performance of the Week
Honorable Mentions:
Terrance Frank, RB Texas State – You just have to give it up for this kid, he put on an amazing show this week rushing 15 times for 284 and three touchdowns. It can be hard to find bright spots for teams that are still adjusting to the FBS, but having a running back put up 19 yards a carry is a huge plus. The senior has impressed so far this year averaging 8 yards a carry and scoring 6 touchdowns. None of our three "stud" running backs had a particularly huge game, which I am kind of happy about because it gives a little known player from a young program a chance to shine.
Jared Goff, QB California – Holy crap 527 yards, five touchdowns and a 70 percent completion percentage? This is ridiculous. Goff came away the winner in a duel against Washington State quarterback Conner Halliday. Cal came away with the victory by one point, the final score being 60 to 59. I'm not sure either team actually started a defense in this game. But, wow was it ever entertaining. Fifty six points alone were scored in the third quarter, That's a touchdown just about every two minutes. Let that sink in. The only thing that could beat this performance would be …
Winner: Connor Halliday, QB Washington State – A record breaking performance. And that's exactly what Halliday delivered on Saturday night. He threw for an NCAA record 734 yards, completing 70% of his passes, throwing 6 touchdowns, and not a single interception. And somehow his team lost. Halliday was spectacular in his performance and put up one of the single greatest games of NCAA history. Saturday night was a fantastic duel between two gun slinging quarterbacks and it was a hell of a lot of fun to watch.
GIF of the Week:
Honorable Mention: Georgia Tech punter gets body slammed – Georgia Tech faked a punt on its way to getting its first win over Miami since 2008, being ranked, and being undefeated. However, while the fake punt worked, the punter got absolutely massacred by this Miami Defender.
Winner: Deshaun Watson, Superman – Deshaun Watson is having a terrific freshman campaign at Clemson. He had a freaking terrific hurdle over an NC State defender on Saturday. He is crazy athletic and shows it on this awesome play, where he actually becomes superman at one point.
That's all I have for you this week! Make sure you watch Auburn vs Mississippi State, Georgia vs Missouri, TCU vs Baylor, Oregon vs UCLA, Ole Miss vs Texas A&M, and USC vs Arizona this weekend! Have a great week!