Note: This is another guest post, this time from Brandon, another fellow member of Weird-Braves-Twitter. This post was born from a discussion he and I had which he initiated on The Twitter. Brandon has a great ability to see things from an objective and full-scale perspective, as well as a tremendous knowledge of Braves history. As such, we felt he was the best to pen this particular piece, and I hope you enjoy reading it as much as I did.
As of August 14th the Braves are currently five games out of first place in the National League East, and 2.5 games out of qualifying for one of the league's two wildcard slots. While there has been criticism across all levels for the team's performance — some blaming a lack of veteran leadership, others blaming the inadequacies of manager Fredi Gonzalez, and many more blaming the production of the offense as a whole — one lingering complaint from many in the Barves community has been three contracts handed out in past year's by Frank Wren. I speak, of course, of the extension handed to Dan Uggla after the Braves acquired him via trade in November 2010, the free agent contract given to BJ Upton in November 2012, and the extension given to Chris Johnson this past spring.
What many fail to mention or acknowledge when discussing the failures of these contracts is how warranted they were at the time and what the situations were that required each of these moves. That's why we're going to look at the build-up to these deals and what they projected to going forward, with only a slight glance at what their results were.
Coming off of the 2010 season and a loss to the Giants in the NLDS, Wren and the Braves found themselves in a situation where the lineup they started the campaign with barely resembled the team that was eliminated in October. Comparing the Opening Day lineup against the Cubs and the lineup for game six of the Division Series, the only overlap between the two are Brian McCann and Jason Heyward. Injuries and lack of production had decimated the roster and lead to, amongst other things, the starting 2B for an elimination game in the playoffs being Brooks Conrad. And we all know how that ended up.
Another pressing issue for the Braves offense that off-season would be acquiring a right-handed power bat to off-set left-handers McCann, Heyward, the incoming Freddie Freeman, and switch-hitting Chipper Jones. Add in leadoff hitter Nate McLouth and the Braves were very lefty-heavy heading into 2011, with the only RH regulars expected to be Martin Prado in left and Alex Gonzalez at shortstop.
And the answer was certainly not on the free agent market. Of the available 2B options, only four would sign Major League deals that winter: Craig Counsell, Nick Punto, Miguel Tejada and Japanese import Tsuyoshi Nishioka. Aside from Nishioka each of the other three was at the tail-end of their careers, and all would end up receiving one-year deals. Wren was stuck trying to find a trade partner if he wanted his RH 2B.
He didn't have to look far. A little over two weeks after the World Series ended, the Braves GM sent reliever Mike Dunn and versatile bench piece Omar Infante to the Marlins for Dan Uggla.
Over five years with the Marlins, Uggla's wRC+ hadn't fallen below 106 and had peaked in 2010 at 135, and he had developed into an annual 30+ HR hitter. And even with questionable defense, he had still amassed 17.6 fWAR over that span, averaging out to 3.52 wins per season. Over the previous five seasons, only Chase Utley (35.4) and Robinson Cano (17.8) added more value to their club, and Uggla had actually out-homered and posted a higher BB% than both.
The one drawback, however, was Uggla was entering his final season under team control in 2011 and for the trade to not be a one-and-done Wren was going to have to lock up Uggla long-term. And two months later, as teams prepared to report to camp, he did just that, signing Uggla to a five-year, $62M contract to run through the 2015 season. There were certainly question marks at the time: Uggla would turn 31 in less than a month, already had limited defensive ability, had seen some fluctuations in his wRC+ rising and falling season-to-season, and posting a > 20% strikeout rate each season.
On the financial side of it, based on the system you want to use, a single win added on the free agent market in 2011 cost between $4.5M (based on FanGraphs calculation) and $7M (based on Lewie Pollis's calculations for Beyond the Box Score). Breaking down Uggla's contract, that put him valued somewhere between 15.5 and 8.9 wins total (or 3.1 and 1.78 per, respectively). Considering the numbers Uggla had posted over his career to date, even if he were starting to enter the twilight of his career, the valuation for his services were pretty in line with expected production.
Based on Marcel projections, Uggla was slotted for a .350 wOBA in 2011, while ZiPS projected a 116 OPS+. Both of those numbers fell within the range of what Uggla had compiled in his time with the Marlins, however they were closer to his rookie season in 2006 and the valley seasons of 2007 and 2009, where he put up 4.2, 2.2 and 2.4 fWAR. Still, the Braves hoped for and expected somewhere in between those numbers and the breakout seasons of 2008 and 2010.
Looking back, we know how it all ended. All-told, Uggla cumulated a mere 5.4 wins over his time with Atlanta, actually totaling more than that over his first two seasons (5.5) before dipping to negative value (-0.1) until losing his starting spot in 2013 and eventually being released in 2014. But given the situation and scenario, the contact wasn't the albatross it turned out to be when it all began. Wren made a very logical move at the time, acquiring and locking up the key piece the Braves offense had lacked as the 2010 season ended.
The story of the Braves following the 2012 season is a little different than 2010.
Question marks persisted, but these were a little different. There was one given at the time: Chipper Jones had played his last game as an Atlanta Brave. There was no turning back on that, the mainstay at 3B was no more. Opting for retirement, the likeliest replacement was the team's starting LF the previous two seasons: Martin Prado.
This move left them in a rather precarious situation because the team also stood a very high chance of losing their starting CF and leadoff hitter, Michael Bourn, to the free agent market. Essentially solidifying this scenario was the fact Bourn's agent was Scott Boras, a notorious negotiator for his players, and the asking price that was expected to be in the $100M range. And free agency was hitting at just the right time for Bourn. Coming off a six win season, aided by one of the best defensive CF seasons in recent memory and above average offensive production for the second straight season, Bourn was to be a much coveted piece.
So, as the free agency period began, the Braves, who had failed to get past the Cardinals in the NL Wild Card playoff game thanks to some costly defensive lapses and a certain infield fly call, were trying to replace two critical parts in LF and CF. Both positions offered options on the open market. In LF, viable options included Shane Victorino, Cody Ross, and Ryan Ludwick. In CF, three options were available: Angel Pagan, BJ Upton, or to make a run at Michael Bourn.
What helped dwindle the list a bit were two wildcards: (1) The Braves were also in need of a player who could fill one of the two positions and hit leadoff, and (2) the team was very interested in Arizona's Justin Upton if he was made available. So, a month into the free agency period, attention turned to BJ Upton.
Upton ranked in the top five on most Top Free Agents lists for the 2010 off-season, so it goes without saying he was one of the higher-coveted players on the market. The move wasn't without some controversy. Many felt the Braves would end up overpaying for Upton while Bourn was still the team's best fit. The problem with that mindset was the amount Bourn was going to command would be even more than what most were considering a reach on Upton.
BJ's decision came down to the Phillies and the Braves, and after what many described as a bidding war between the two teams, Upton settled on Atlanta. Even after the five year, $75M contract was announced most people remained divided on the centerfielder. Some argued his inconsistent and his dropping OBP. Others argued the case he was the most talented player available on the market.
Regardless of where one stood on Upton's outlook, the actual value of the contract wasn't outlandish. Again, depending on where you pull the valuation from, a single fWAR was either valued at $5M (FG) or $7M (BTTB). Breaking it down on a yearly level, BJ Upton would only have to average around 2-3 wins per season over the length of the contract for the Braves to break even. And while his fWAR had dropped to 3.1 in 2012 with the Rays, Upton had either reached that 2-3 plateau or exceeded it. His lowest value came in 2009 as a 24 year old, coming off a 4.8 season, and bouncing back with a pair of 3.8 seasons as a 25 and 26 year old.
So while there were certainly concerns there for Upton heading into the 2013 season with Atlanta, the contract Frank Wren signed looked to be a favorable one, especially factoring in it was locking up a dynamic player in his prime 28-32 seasons. Factor in the later inclusion of his brother Justin right before the team headed to Orlando for Spring Training, and things were certainly coming up aces.
Looking at projections for 2013, things remained favorable for the Braves future CF. Marcel projected him to put up a .330 wOBA, while ZiPS slotted him at a .338 wOBA and 3.5 WAR. Regardless of the valuation system you use, those projections put him well above the $12.45M due to him in '13.
But we all know how 2013 ended, and how 2014 has fared thus far. Upton ended with a disastrous .252 wOBA (55 wRC+) and was actually worth negative fWAR last year (-0.7). And things haven't got much better since. While his wOBA has increased slightly, his defense has also begun to drop off, putting him barely above replacement value three-quarters of the way through season two.
It remains to be seen what will come of BJ Upton's tumultuous tenure in Atlanta. While many believe he could still add value as a very expensive bench piece going forward, it's unknown how he will adapt to that role, or if he will even be accepting of it. Regardless, it may be difficult to swallow the bitter pull of 5/75 as we sit in the middle of August 2014, but once upon a time, the Upton contract wasn't a complete and utter disaster. Questionable, but very far from what it has become.
Our last piece is a bit of a different bird altogether. It was neither a risky trade, nor a risky free agent acquisition. In fact, it was the result of a very pleasant surprise.
As mentioned in the previous section, prior to the 2013 season, the Braves completed a deal with the Diamondbacks for outfielder Justin Upton. In that trade, the Braves sent utilityman extraordinaire Martin Prado as the center piece, along with odd-man-out SP Randall Delgado and a few fringe prospects to the desert for Justin Upton and, what many saw as a throw-in piece, 3B Chris Johnson. While Johnson wasn't a player who was expected to set the world on fire, the inclusion was a necessary one.
Following the retirement of future Hall of Famer Chipper Jones, Prado had been expected to move from LF to 3B and take over the position. But with his inclusion in the Upton trade, the Braves would have been left with only previous Reds castoff Juan Francisco at the hot corner. While Francisco had always impressed with his power, teams tend to shy away from flat-footed 3B with other-worldly strikeout numbers and only the ability to hit a baseball 500 ft even couple series.
So heading into camp in 2013, the race was off to see who of the Johnson/Francisco duo could out-impress the other and land the job as primary 3B — and Chipper Jones replacement. No pressure there. Needless to say, with a team that already projected to be a little strikeout heavy, and with an ability in March to hit a baseball to all parts of the field effectively, Johnson won out. Francisco would end up seeing time, but by June, the team had settled on Johnson every day and he was designated for assignment and jettisoned to Milwaukee in a trade for a busted beach ball, or a bag of used water balloons, or something else with zero actual value. And we wept. Oh, how we wept.
But by that time, Chris Johnson had transformed himself into some sort of BABIP-infused hitting robot. A lot of us kept expecting the crash — waiting, watching. But, somehow, it never came. A guy who had always been a solid linedrive hitter finished the season with a neck-jerking .394 BABIP, something not even seen by those who were the slightest of foot and could just beat the ball into the ground and run for days. Piece that together with the bad, but not horrible defense at 3B, and Johnson sat with a very respectable 2.7 fWAR in his first year with the Braves. Not bad for a piece that was thrown-in to balance out the deal.
The Braves weren't without a dilemma concerning Johnson, however. While the team still held control of him for two more seasons, Atlanta's farm system remained effectively barren of any 3B prospects on the horizon. And while players like Chase Headley and Pablo Sandoval would be hitting the free agent market following the 2014 season, having just spent a large chunk of money from a re-worked television contract on extensions, the organization's funds seemed limited. So, after avoiding arbitration with Johnson on a $4.75M deal for 2014, in early May, the team agreed to a three-year, $23.5M extension.
At the time, Johnson was struggling mightily. What once was a very high BABIP, had plummeted to barely league average, and his wRC+ was a horrendous 63. And, obviously, people panicked. His ZiPs projection entering the season wasn't as promising as his output in 2013, but he was still projected at a .320 wOBA and 1.3 WAR, far from being the worst 3B in the league. But still the doubts and worries persisted.
Breaking down the financials, FanGraphs currently values a single fWAR at $5.5M. Looking at just the extension part of his contract that puts Johnson at around a 1.4 fWAR on an annual basis for the Braves to breakeven. Looking at past performance, like we have with Uggla and Upton, signs point up. Entering this season, Johnson has amassed 3.7 total fWAR, over two full seasons and two partials. Looking at just his two full seasons, 2012 split between Houston and Arizona and 2013 with Atlanta, he averaged out to two wins per season and a 117 wRC+. Maintainable? Anyone's guess.
All signs point to Johnson being somewhere between what he as last season (2.7) and where he's likely to finish this season (ZiPS projects to finish at 1.0). Honestly, when it comes to the current batch of available 3B, and for the amount of money given to Johnson, I like the chances of things working themselves out. And, if not, it's still not the world's worst contract and does seem like it could be moved if he does bounce back and somewhat salvage the 2014 season. While it is a very slippery slope to play around with arbitrary end points, Johnson showed signs of his 2013 self in June and July, when he was worth 1.0 fWAR in those two months alone.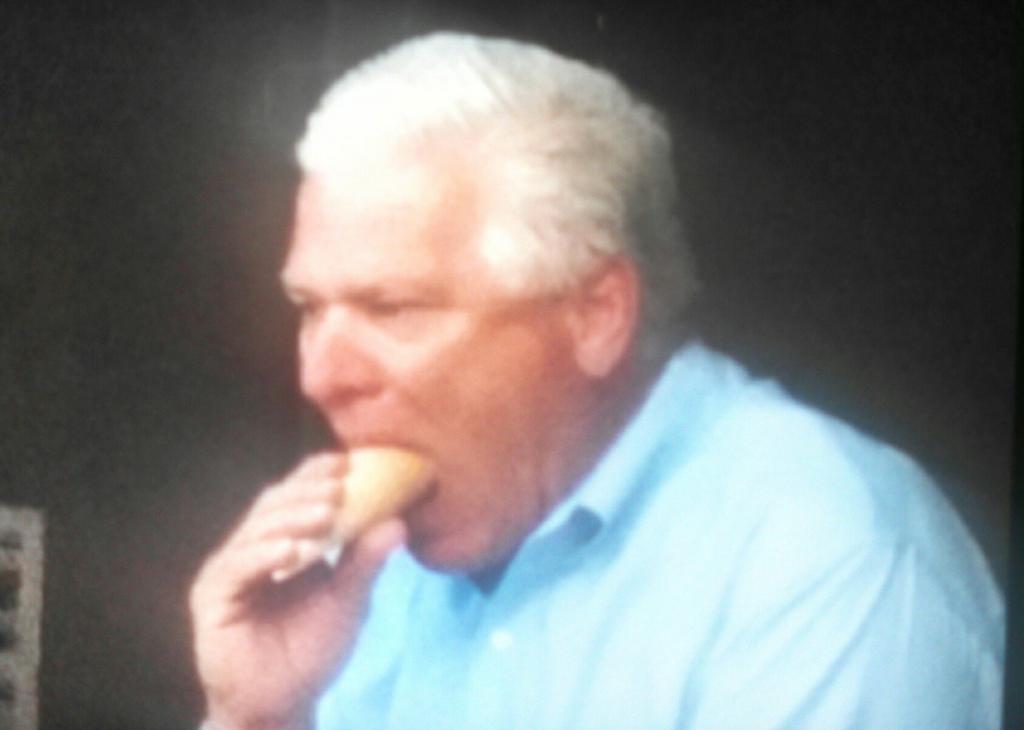 Frank Wren has done a lot of very good things for the Braves organization since he took the reins after the 2007 season. He was left with a disaster of a Major League team, and a franchise that had talent available on the farm, but still a few years off from being ready for the primetime spotlight of Turner Field. He was left with an almost non-existent starting rotation, which required a couple drastic moves that ultimately didn't have the best payoff. He's made a couple trades that proved to be great bargains — Bourn from Houston, Upton/Johnson from Arizona. And while he hasn't had a great deal of success stocking the farm system, he has made some excellent picks that have become stars or produced at the ML-level: Kimbrel, Andrelton Simmons, Minor, La Stella, Wood, Hale, Shae Simmons, Shreve, Gosselin, Cunningham, Terdoslavich. And that is not even mentioning the pieces he has used as tradebait. And he has been as good as anyone in baseball at picking up players off the scrapheap and letting his staff turn them into positive contributions.
My point is, bad contracts happen. It's much easier to look back on any deal after the fact and find faults in them, the errors in your way. Hindsight is always 50/50, but foresight is always unpredictable. And any long-term deal is going to be much more of a question mark because you simply cannot access what a baseball player is going to become in two, three, four, five seasons. Wren has had a limited supply of money to work with from Liberty Media up until very recently, and he has been very efficient with it, unless he has been painted into a corner and forced to make a move in very limited markets. Those scarce markets alone are going to drive up value, and when you're talking professional contracts, that cost and value of extra years is also going to play in a huge wildcard.
You can't expect every long-term contract to work out exactly as planned. And, unfortunately, Wren is like every other Major League GM, sometimes they don't work out. But Let's just try and be a little less critical in hindsight and look at the broad picture and figure out what lead to these situations in the first place. It can help ease the sting of the bite when you know what caused it and if it could have been avoided, instead of just complaining about how much of a pain it is.